Washington State Parks Lighthouse Docents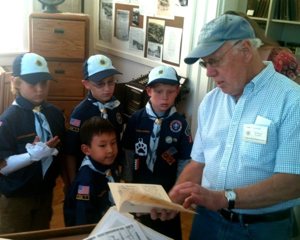 Our volunteer educators keep lighthouse history shining
They are historians, storytellers, researchers, guides and greeters. Our docents are the modern-day version of lighthouse keepers, a volunteer corps of maritime enthusiasts who keep Northwest history alive for both visitors and residents. Without the docents, we couldn't keep the lighthouses open to the public.
With funding provided through the sales of Washington Lighthouse license plates, docents receive training in lighthouse and maritime history. This training helps docents:
Provide educational opportunities through tours, exhibits and events
Manage the lighthouse historical artifact collection
Research and document lighthouse history
Promote and assist with lighthouse restoration
---
Do you love lighthouses and maritime history? Can you weave a good story that entertains visitors?
Meet the Docents Lee Hart kept the lighthouse light shining since 2001.