Keepers of Admiralty Head Lighthouse
Admiralty Head Lighthouse is owned by Washington State Parks and Recreation Commission and kept open in partnership with Washington State Parks Lighthouse Docent Program. Keepers of Admiralty Head support restoration and enhancement activities through membership contributions, fundraising activities and grant opportunities, including LEP grants. It publishes a three times a year newsletter, "The Keepers Log", for its members.
Project highlights
2008 Lighthouse brochure design and printing, Fort Casey brochure printing
2009 Interpretive panel displays-phase I
2010 Interpretive panel displays-phase II, Whidbey Island-wide high school Lantern House building supplies
2011 Lighthouse brochure design and printing, Lighthouse interpretive panels completion, video monitor and stand, Lantern House reconstruction project, video display historical recording project
2012 Historic Lantern House project, South Whidbey, Coupeville, and Oak Harbor High School metals shop teachers support, Admiralty Head Lighthouse gift shop carpet
2013 Rotation of 4th order Fresnel lens, Lantern House project brass plaque
2020 Washington State Parks Exterior and Interior Restoration of Lighthouse
For more information about the Keepers of Admiralty Head Lighthouse contact:     KeepersofAHLH@gmail.com


Keepers of Admiralty Head Lighthouse Facebook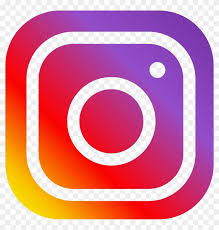 admiraltyheadlighthouse
BECOMING A KEEPER AT ADMIRALTY HEAD
If you are interested in joining the Admiralty Head Lighthouse Keepers, we would love to have you. For a membership form and dues payment please........ Click Here.
Thank you!
To be a Docent volunteer for the Admiralty Head Lighthouse, contact:
Sharon Young-Hale, Washington State Parks
360 678-7475 or Sharon.Young-Hale@parks.wa.gov